Our Process
How we work to make your dream furniture a lovely and enjoyable journey.
Step 1: Get in touch
Get in touch by filling out our contact form. Add as much information as possible. It all helps from: dimensions, colours and finishes, the treasures and items you want to display or store, images of the space and things you may have been inspired by room themes and interior ideas.
It all really helps us to give you an estimate and make a start on your custom design.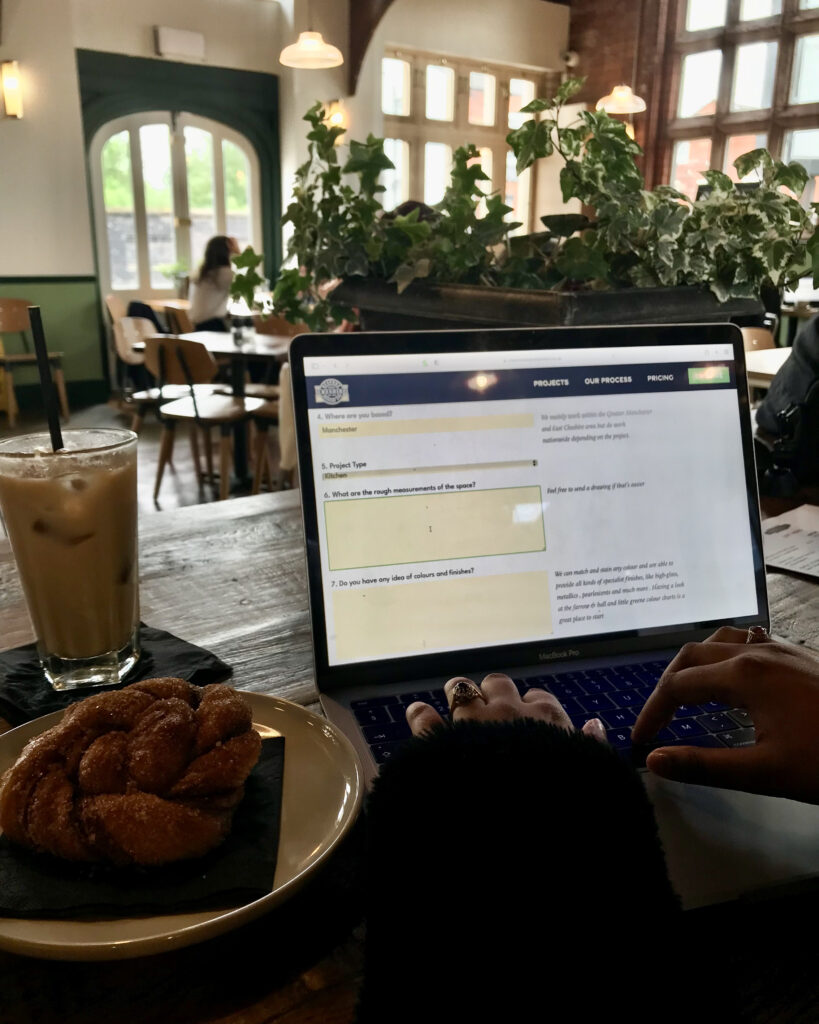 Step 2: Estimate
For standard work we can normally give you an accurate estimate by email in response to your initial enquiry.
More complex projects or ideas that need expanding may need to be booked in for a call with Marcus so we can go through your ideas and requirements and come up with some concepts for your dream piece.
Step 3: Survey and Design
After we've worked on your outline design and estimate, we take a 25% down payment to book your place in our queue.
We'll arrange a survey with a £100 deposit where we'll measure the space and any items that are key to the finished piece, going further into the details of your design and finishes.
Then we'll be able to give you a custom cad drawing of your final Design and the exact price of your project.
Step 4: Manufacture & Spray Painting
After details are agreed. We'll schedule an estimated installation date and take a second down payment of 65%, a month before the start of your build to order materials and hardware.
Then we'll lovingly hand make and spray your custom piece in our workshop. The exact date of installation will be confirmed as the time approaches.
Step 5: Installation
We'll arrange the day and arrival time (usually 8am). You must clear the room of furniture as much as possible to make space.
Floors and remaining furniture will be covered with dust sheets and all tools used will be used with dust extraction to eliminate mess in your home. Once fitted and you're happy with everything, you'll pay the remaining 10% due.
Now the fun part; enjoying your lovely furniture!