handMaking Bespoke WARDROBES,
Kitchens and Fitted Furniture in Stockport
Fitted in Greater Manchester, East Cheshire and across the UK.
To us bespoke means bespoke. The furniture we make for you is handmade in Stockport to fit your space, to your custom design. No limiting set ranges. No space wasting set sizes. Truly bespoke. Fitted furniture made for you.
From the traditional in-frame shaker kitchens to modern fitted rattan wardrobes. All colour-matched and sprayed the colours you love and made to fit the treasures you want to live inside them.
No compromising needed; just how you imagined. Fitted furniture handmade for you.
Featured Projects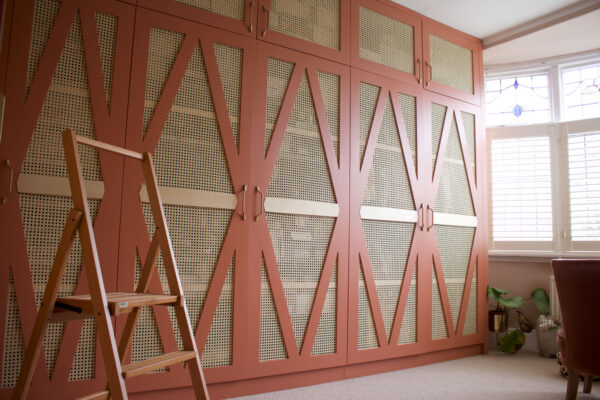 Fitted Diamond Rattan Wardrobes
Sophia wanted something really unique that would work with her love for vintage fashion and her pre-loved mid-century pieces that were already in her dressing room.
View this project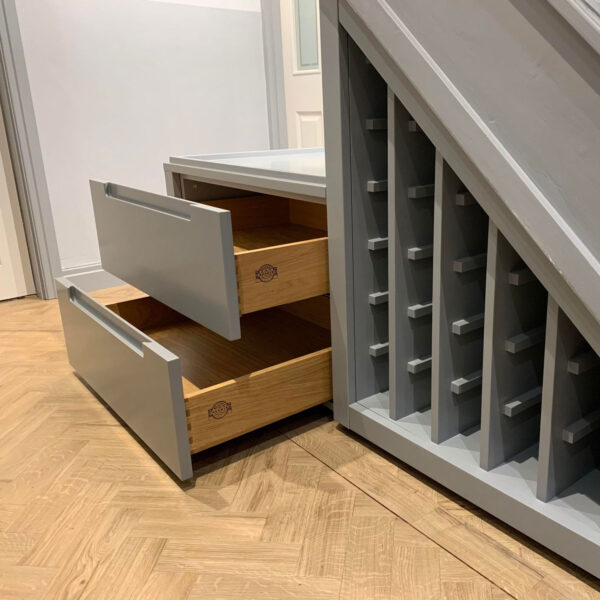 Fitted Understairs Wine Rack Storage
Honey wanted space to change and store her shoes in her narrow hallway and of course, more importantly, the wine!
View this project